Will You Be Able to Age In Place?
This is an important question for you to consider both for your lifestyle and your finances. Here are some things to consider before deciding whether aging in place might be possible in your current residence or not.
You love your home and have so many wonderful memories of raising your family, gardening, doing projects in the basement or garage, and having family and friends visit for meals or spend the night. But what if, as you aged, you acquired a disability that made living in your home too challenging? Would you still be able to function independently in that home?
The United States Center for Disease Control and Prevention reports that 90% of people over age 65 wish to remain in their current residence and that approximately 1/3 of all American households have at least one person over age 60. How old are the members of your household right now? What are some of the positive and negative features of your current residence? How accessible is your home to visitors with disabilities? What are your short- and long-term plans for staying in your home?
Low maintenance is a high priority for many seniors looking to age in place.
Many older adults choose condominiums or townhomes in neighborhoods where there is an active homeowners association (HOA) that takes care of lawn care and snow removal as well as exterior repairs. Even if you are a do-it-yourselfer, there will always be opportunities to putter both inside and outside your place.
Think small. Square footage of 1400 may be big enough for the two of you. This is especially true if there are no pack rats in the family.
Consider ease of getting in and out of your home.
Most people who want to age in place seek a home that is on only one floor with minimal steps to get in and out of any entrance or at least a layout that would be conducive for installing a ramp if one might be needed. An attached garage is optimal, especially during inclement weather or for tasks like bringing groceries into the house.
You deserve a comfortable retirement.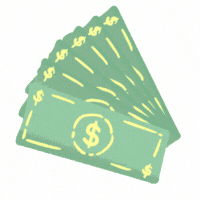 Subscribe to After 50 Finances, our weekly newsletter dedicated to people 50 years and older.
Each week we feature financial topics and other issues important to the 50+ crowd that can help you plan for a comfortable retirement even if you haven't saved enough.
Subscribers get The After 50 Finances Pre-Retirement Checklist for FREE!
We respect your privacy. Unsubscribe at any time.
There are a few features that many seniors desire for aging in place.
A basement may be undesirable. Basement stairs can be treacherous and an accident waiting to happen for those with arthritis or other joint problems in knees and hips. If you downsize and get rid of unnecessary stuff, you are well on your way to being able to function without a basement. You will still need ample storage indoors and other storage perhaps in the garage.
You might want two or even three bedrooms, one for you to sleep in and a second or third for a guest room and/or an office, den, or library. As far as bathrooms, two full baths should be your minimum. Make sure you have at least one bath tub and one shower. If you find a home that already has an accessible walk-in shower and grab bars for safety, that's great! (See Bathroom Remodeling Tips for Aging In Place.)
Seniors looking to age in place like to have a kitchen that is small enough to reach everything, but not too small for having ample storage or for having family gather. A kitchen located near a laundry room with washer and dryer and near the garage makes certain daily tasks much easier. If your home has a dining room, an eat-in area in the kitchen may be superfluous.
Think location, location, location.
Many of today's seniors want access to nearby shopping and restaurants and parks to walk in, and they want to be situated near at least one bus route. Consider location and ease to getting to places like your physician or clinic, hospital, and place of worship. Also, think about if friends live close enough to make visiting easy. Loneliness is considered to be one of the demons of aging adults and can impact overall health and well-being.
Whether to live in or out of the city limits is a curious dilemma. Living outside your city limits can significantly reduce your real estate taxes, but remember that paying those taxes enables you to use the public library, city park district, and other services that you may take for granted if you live in town. Also, remember that many of these services have a lot of special programs for senior citizens.
Whatever your age right now, you may want to do the mental exercise of fast forwarding life to age 65 with achy joints in your legs and consider how comfortable life might be in your current residence. Perhaps there are some affordable renovations you can do to age in place where you are right now.
Sign me up for a comfortable retirement!
Every Thursday we'll send you articles and tips that will help you plan for and enjoy a comfortable retirement. Subscribers get a free copy of the After 50 Finances Pre-Retirement Checklist.
About the Author
Debra is an occupational therapist, accountant, teacher and freelance writer. She is a writer for Advance for Occupational Therapy Practitioners. She also writes for Grand Magazine, has some items (fiction and non fiction) selling on Amazon (Kindle), has written several travel articles for the Champaign-Urbana News-Gazette and several articles for freelancewriting.com and volunteers as a money mentor for the University of Illinois Cooperative Extension money mentoring program. Learn more about her at DebraKarplus.blogspot.com.