Bathroom Remodeling Tips for Aging in Place
If you intend to age in place, you'll likely want to do a bathroom remodel at some point that will accommodate your needs as you age. Our readers share bathroom remodeling choices they made for themselves or for an aging loved one.
Dear Gary,
My wife and I are in our early 60s and intend to remain in our home long after retirement. We like the idea of aging in place. Our master bathroom is in dire need of a remodel and the hope is that this remodel will be all that we need to spend on this bathroom for the remainder of our years.
As much as we hate thinking about possible limited mobility later in life, I assume the smart thing to do is to remodel this bathroom in such a way now, so we can continue easily using it as we age. Besides switching out our standard bathtub for a walk-in shower, what other things should we consider? A different height toilet? We figure we can have grab bars installed at a later time if we need them. Is there anything else we need to consider? And does anyone know how these types of modifications affect the resale value of a home?
Any insight would be appreciated.
Karl and Wanda
What Are Your Best Bathroom Remodeling Tips for Aging in Place?
We presented this question to our readers. Many sent us some extremely helpful tips based on their own experiences remodeling a bathroom for aging in place, whether for themselves or for an aging parent or loved one. Here is what they recommend:
Get Fully Prepared Now
Don't wait to install the grab bars later "if you need them." Inevitably, you will need them. The changes of aging can come unexpectedly. A sudden injury could make grab bars essential right away. Install them now as part of the remodeling package. A future buyer, perhaps moderately disabled or anticipating the needs of old age, is likely to consider grab bars an asset.
Anna
Subscribe to After 50 Finances, our weekly newsletter dedicated to helping you plan for a comfortable retirement even if haven't saved enough. Subscribers get The After 50 Finances Pre-Retirement Checklist for FREE!
You deserve a comfortable retirement.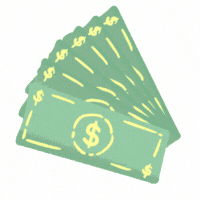 Subscribe to After 50 Finances, our weekly newsletter dedicated to people 50 years and older.
Each week we feature financial topics and other issues important to the 50+ crowd that can help you plan for a comfortable retirement even if you haven't saved enough.
Subscribers get The After 50 Finances Pre-Retirement Checklist for FREE!
We respect your privacy. Unsubscribe at any time.
Don't Install Higher Toilet
Some years ago, my husband became unexpectedly very ill and I had to make some modifications on the fly. The most important one was the grab bars. The hospital case worker recommended a company. They were fast and reliable, and the very next day, I had five bars installed.
They are brushed aluminum, available in 18″ or 24″ lengths, and are very nice looking in addition to being very functional. We have a large walk-in shower, so three there (one vertically near the door, the other two horizontally across the walls). We also put two in the toilet alcove, one on each side of the toilet. I would do this when remodeling, as you don't always have a lot of notice when you actually need them. Besides, I found myself using them even when I didn't need them. They certainly do not detract from your value. They are attractive and utilitarian, and I paid $75 installed for the longer ones. I did not even bother to shop around, as I needed them right away. We also have a jacuzzi tub. I did not put one there, but I wish I had. We will do that one of these days, and I will also put them in the guest bathroom.
I would not install a higher toilet. I recently had back surgery, and the hospital recommended a free-standing commode. It is very multi-purpose. It can be used next to the bed or without the bucket just as a frame on your toilet, providing a higher seat and arms to help you get up and down. After insurance, my share was only $13, and I can take it away when it is no longer needed. For that inexpensive investment, it was well worth it. I cannot see that installing a higher toilet will add any value to your home, and it might even detract.
Avoid loose rugs. Install soap/shampoo dispensers on the shower wall. They are attractive and a lot less messy than soap dishes and loose bottles of soap, shampoo, etc. Good lighting is essential. Switching the tub for a walk-in shower is a great idea. We did that in a house we owned years ago and never regretted it, and I love that our current home has a large walk-in shower and separate jacuzzi tub.
Betty
Use Seat Risers Instead
Rather than switch out a good toilet, there are various styles of seat risers available in the $20 range. Often no tools are needed as they are designed to hook around the seat lid bolts. Some are rigid, and some are soft. I found a rigid one at Goodwill for $4, and it was a snap to disinfect.
B
A Built-In Shower Bench May Be Helpful
You're off to a great start with your ideas. I would also suggest a built-in shower bench. If you are redoing the tiles, think big! Large tiles mean less grout to clean. Don't use white grout. Instead, use a mid to dark color for the grout for less scrubbing.
Cori
Get Help from an Expert
We bought a new house in an over 55 community. The house is handicap accessible. The toilets and counters are higher. The doors are wider for wheel chairs.
You can research the subject by googling "Aging in Place Bathrooms."
I might also suggest non-slip flooring, lighting, grab bars, and a seat. I would make grab bars a priority. Putting those in when you remodel gives them a better foundation. They now have grab bars that double as a towel rack.
Lastly, talking to an occupational therapist or someone certified in this area may be something to consider.
As far as resale value, bathrooms and kitchen remodeling are good places to put your money. As long as the bathroom is attractive and does not look institutional, this can only add to the value.
Caryn
Make Room to Maneuver
One big thing to consider is how wide doorways are. If you have to use a wheelchair or a walker, you will need doors to be at least 34-inches wide, but wider is better. I'm not a real estate professional, just a disabled person, but in our area, having attractive, integrated solutions for aging in place only increases a home's resale value.
Emilie
Stay Away from Portable Shower Seats
I am an RN who has cared for many elderly aging in their homes. One or both of you may need a wheelchair or scooter in the future, so the door and "turn around" space should be big enough to accommodate them. A walk-in shower should also have a built-in seat. The portable seats that you can put in are flimsy, increasing the risk for falls, and not sturdy enough for possible transfers from a wheelchair. You could also consider either a handheld shower nozzle that can be reached at sitting height or have a spray nozzle attached at sitting height.
If possible, for resale value, a shower with multiple spray nozzles that can be individually controlled would be ideal. There are removable toilet seat risers. That would be a better option for resale than a permanent height difference. A non-slip floor surface is ideal and should not affect resale value.
Holly
Be Sure to Reinforce Grab Bars
We remodeled last year for aging in place. Instead of a "step-in" shower that had a lip, we made the floor tiles run straight into the shower. I believe a 5′ x 5′ is the standard for wheelchair access, but we had to make ours a little smaller to accommodate light switches that couldn't be moved. We have a 32″ entry into the shower (door less), but you may want to go with a 36″ opening if you have the room. For a smaller door less (not totally open) shower, you should have a trough drain put at the entry into the shower to keep the water from running out into the bathroom.
We had a built-in tiled seat placed in the shower. My husband and I both measured our comfort heights and gave that to the carpenter. We used a pie shape in a corner across from the shower. This allowed room for us to sit comfortably. We did not leave an empty space under the seat. We had it tiled from the edge of the seat to the bottom of the floor. I did not want to have to bend over and clean underneath it. Also, cleaning is why we left the shower entry door less, so I wouldn't have to scrub hard water off of it. If you get easily chilled, you can always add a shower curtain that can be washed or easily replaced. We have a good heater and vent installed outside the shower doors, so getting cold hasn't been a problem.
You may not feel you need grab bars right now, but you should put them in. I bought very nice ones and they look like towel bars, but the contractor knew what they were and he reinforced the walls where they would be attached. They need to be reinforced. That's why you want to do it during the build.
We also had a luxury height counter top put in. It's a few inches higher than the standard cabinet. To make it cheaper, you can use standard cabinetry and have the carpenter add an extra piece of wood to the top of the cabinet before setting the counter.
We also got a higher elongated toilet. It wasn't listed as handicap, but it is quite a bit higher. We like it so much that we bought two more to put in the guest and half bathrooms. Next to the toilet, I had a magazine holder put in between the studs. We didn't get charged anything extra, and it's made extra room by not having a basket holding the magazines. We also kept the toilet paper holder on the wall. Again, we did this to save room to maneuver with a walker.
We did not have a door in the master bedroom to the outside, so we put it in. Based on our patio, we felt it easier to put in a ramp there and easier to get into bed after doctor appointments. Speaking of walkers, since you are redoing the bathroom, you should ask the contractor to marry the bathroom floor up to the bedroom floor. They can make it seamless, and it shouldn't cost anything extra.
Jim and Starlett
Sign me up for a comfortable retirement!
Every Thursday we'll send you articles and tips that will help you plan for and enjoy a comfortable retirement. Subscribers get a free copy of the After 50 Finances Pre-Retirement Checklist.