Side Gigs Well Suited for Retirement
by After 50 Finances Readers
Looking for a part-time income supplement during retirement? Our 50+ readers share side gig ideas that are ideal for earning extra cash in retirement.
Dear Gary,
It seems like everyone is starting a "side gig" these days, including those already retired or heading into retirement. I think it could be wise to consider my own side gig as a source of extra retirement income. I want to hear what other retirees or almost-retirees are doing, whether as a part-time job or their own part-time business, to help meet retirement costs. What are some side gig ideas that are good for retirees?
Carl
Staying On Part-Time During Retirement
After retiring from full-time work after 25 years with the same company, I have continued to work for the same company on a part-time, as-needed basis. It's a win-win; they can call me when they need help during a busy season, vacations, or for help with "user testing" software updates and there is no training involved compared to using a temp agency. We work together so I am available when they need me, but still have time for other things like travel, volunteer work, helping elderly parents, babysitting grandchildren, etc. Almost everything I do for work can be done from home connected to the office network via computer, so I don't have work expenses like gas for commuting or a special wardrobe.
This wouldn't work for everyone. I am lucky that my career job was something I could translate into a part-time retirement job. If the idea is appealing, I would recommend planning ahead a year or two so you can position yourself to have skills that would benefit the company on a part-time basis and can present an idea that shows how it would benefit them.
Scott
You deserve a comfortable retirement.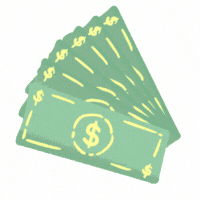 Subscribe to After 50 Finances, our weekly newsletter dedicated to people 50 years and older.
Each week we feature financial topics and other issues important to the 50+ crowd that can help you plan for a comfortable retirement even if you haven't saved enough.
Subscribers get The After 50 Finances Pre-Retirement Checklist for FREE!
We respect your privacy. Unsubscribe at any time.
Subscribe to After 50 Finances, our weekly newsletter dedicated to helping you plan for a comfortable retirement even if haven't saved enough. Subscribers get The After 50 Finances Pre-Retirement Checklist for FREE!
Check Out Side Gigs in Hospitals
I am an RN working in a hospital. We often need sitters to stay with patients in their rooms because they are confused, a fall risk, or have tried to commit suicide. There are openings day and night. All you have to do is stay in the room and make certain the patient remains in the bed or is safe. Professional staff is always a call away, so it's a safe and easy job that pays, on average, $10 or more an hour. You should call or go by your local hospital's Human Resources department for more information. After I retire from nursing altogether, I plan to do this to supplement my income.
W
What Are Your Life Experiences, Strengths, and Weaknesses?
If I were looking for a side gig, I would first take stock of my many years of life experience and think about my strengths and weaknesses. There are many variables to consider including paid employment, education attained, and hobbies. Then I'd consider how many hours/days per week I'd like to work. I'd also think about a skill I'd like to learn, such as jewelry making.
Retired friends of mine work as part-time clerks in many types of stores, including department, grocery, specialty (women's clothing, gift, consignment, etc.). Some of the men work as part-time drivers for various companies. Those with specialized education might find work as educational tutors or consultants in their field of expertise. Are/were you a nurse? Home health care agencies might want you. A friend who is also a snow bird works part-time as an RN during the winter months in Florida. The possibilities are almost endless, depending upon your skills, health, and interests.
Darlene in Connecticut
Find a Side Gig in Retirement You'll Enjoy
One of my friends who retired early helps an elderly member of our congregation for a few hours a week and is paid for her time. She drives her places, takes her out to lunch, and sometimes takes her to worship. It's a great deal for both of them.
Other possible side gigs depend on your skills. You may write a freelance column for the local paper, dog walk, babysit, work retail, mow lawns, or practically anything else you can think of that can be done on a part-time basis.
The key is to find something you enjoy doing, like my 78-year-old neighbor who works part time fixing golf carts in our resort community.
Barbara
Look Into Local School District
Our school district food service has many retirees working in its cafeterias. Most shifts are four hours and start at $11.60 an hour with benefits. Holidays and summer vacation are off, and there are no weekends included. Our oldest employee is going strong at 82!
Sarah S.
Have Fun and Make Money with Your Side Gig
There are always extra expenses when you are retired. My husband and I are having fun together as we sell homemade bread at a local farmers market every week. We are always surprised how much money we bring home. Also, he drives people to the city for hospital and doctor appointments and does some painting for neighbors on his own schedule.
Sharon
No Mystery Why It's a Great Side Gig in Retirement
I am a single person, and I have enjoyed Mystery Shopping. I don't make a lot of money, but I do get a get a little cash for doing things I would do anyhow, like grocery shopping, banking, making an eyeglass purchase, and getting haircuts. I also get to do things I might not be able to afford otherwise, such as going to the movies or fine dining. Most of all, it gets me out of the house.
I can pick and chose the projects I want to do and have even done Mystery Shopping while traveling. Sign up for as many companies as you can. I am signed up with over a hundred, but I do most of my shopping with probably half a dozen. Their clients move around from company to company, so I have also followed some stores through three or four companies.
Sharon
Win the Bid for Your Side Gig
In the small town in Alaska where I live, the US Forest Service has an office. Every year bids go out for cleaning the building. I've been bidding and winning the bids for years. The pay is good and the hours are few at about eight hours per week. I clean two nights a week and once on the weekend. The government has to post various jobs for bid, and as we all know, there are a number of offices that need to be cleaned.
Tom
Consider Substitute Teaching
If you have a college degree and if you're near a good school district or private school, look into substitute teaching. Subbing can be very enjoyable. It usually pays pretty well for not a whole lot of work. Ask others, such as retired teachers, which schools they'd recommend.
Lynn
Sign me up for a comfortable retirement!
Every Thursday we'll send you articles and tips that will help you plan for and enjoy a comfortable retirement. Subscribers get a free copy of the After 50 Finances Pre-Retirement Checklist.