Subscribe to After 50 Finances
You've learned to work smarter, not harder.
After 50 Finances is a weekly newsletter dedicated to people just like you featuring financial topics and other issues important to the 50+ crowd.
Will you outlive your money? What if you have very little retirement savings? Will you be able to age in place? Where can you find help for your aging parents or your grandkids? Should you support your adult children? How can you travel for less in retirement? And how can you save money on those expensive anti-aging beauty treatments?
These are the types of questions and answers we include in After 50 Finances. Each week we find articles from a variety of experts that can help you navigate the next stage of your financial life.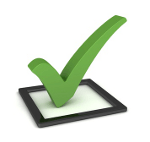 Subscribe to After 50 Finances
And get a copy of The After 50 Finances Pre-Retirement Checklist for FREE. Does it seem like your finances keep getting more and more complicated? It seems that way because it's true. And that means that you need to keep things organized. Not only for yourself, but ultimately for your children. This checklist can help you do just that.