Reducing Expenses After Retirement
Now that you have retired, it's time to take on a new job. Instead of working to earn money, it's time to work on saving money and reducing expenses. Get started with these tips.
You worked hard all your life and you've finally made it to retirement. Congratulations on your new adventure!
Maybe you're faced with uncertainty if your savings will match your needs now that you're not receiving a weekly paycheck.
When it comes to making retirement work, keeping living expenses under control is a smart financial move. There are a variety of ways for retirees to reduce expenses. Consider these ways to cut your monthly costs in retirement.
Cut Driving Expenses
If you and your spouse once commuted in separate directions each day, it's likely that you needed two cars.
Now, in retirement, you may be able to get away with only one car. This will save you significantly in gas, maintenance, and insurance. (See Could You Give Up Your Car?.)
Also, with the sudden upswing in free time, it may no longer be necessary for you to take your car for basic service by a professional. Now, it's possible for you to do your own oil changes, etc. Don't know how? There are plenty of resources online just waiting to "up" your DIY knowledge. (See DIY Auto Maintenance for the Frugal Car Owner.)
You deserve a comfortable retirement.
That's why our weekly newsletter, After 50 Finances, is dedicated to people 50 years and older.
Each week we feature financial topics and lifestyle issues important to the 50+ crowd that can help you plan for and enjoy a comfortable retirement even if you haven't saved enough.
Subscribers get The After 50 Finances Pre-Retirement Checklist for FREE!
Sign up today for your comfortable retirement.

We respect your privacy. We hate spam. Unsubscribe at any time.
Minimize Food Expenses
It's likely your kids left the nest long ago, and at that time, you probably saw a dramatic cut in your food expenses when you stopped feeding ravenous teenagers. But, now that you're retired, you can make even deeper cuts.
If restaurant and fast food lunches were a regular thing during your workweek, you'll easily see savings now as you begin to eat much cheaper lunches at home. Possibly you'll become very familiar with leftovers, which will save money by reducing food waste.
If you once made regular stops at one of those overly-priced coffee shops on your way to work, now you can save by brewing your own cup of joe at home.
And now you'll also have time to look through sales circulars, clip coupons, take advantage BOGO deals, etc. (See How to Read Your Grocery Ad Like an Insider.)
Finally, with your free time, you may want to consider planting a garden in the summer. You'll eat healthier and save money by growing your own produce and not paying top dollar for your greens at the grocery store.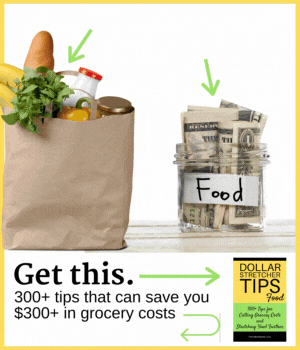 Get Rid of Excess
Want to earn some cash by doing nothing but giving your closets, garage, and maybe even your attic the cleaning they desperately need anyway? Of course, you do!
When you've put together a pile of things that you want to get rid of, you should hold a yard sale, sell things online, take scrap metal to a dealer…you get the idea.
In other words, find someone that will turn your trash into a treasure.
Replace Costly Entertainment with More Affordable Choices
If you're like most, after a long day at the office, you probably relaxed in the evening with your premium movie package on your satellite TV. The good news is you can now dump your expensive entertainment habits. With more time, you can now search out free local entertainment options.
Maybe instead of sitting on the couch in front of the television on a warm evening, you can check out an outdoor movie or concert being held at a local park. Or if you're lucky enough to live near a beach, your evening entertainment can be enjoying the sunset with a delicious picnic and even better company.
We all enjoy great food. However, eating out is very expensive and unhealthy. With more time in retirement, you can learn to cook some of your favorite foods. If you enjoy eating and cooking, this can also be a great way to entertain. Go online for recipes and cooking tips or enroll in a local cooking class.
Get to your local library and talk to a librarian about the entertainment options available to you for free. Why not borrow books, music, and movies from the library? Maybe you'll be happy enough with the library options to further justify canceling your cable subscription.
Maintaining the Home Front
Instead of paying someone else to perform home maintenance, now you can assume the responsibility. Doing your own yard work will not only save you money but will also keep you more active. In fact, if you combine your yard work with maintaining a garden, maybe you can consider dropping your expensive health club membership to make fitness your new DIY project. (See Low Maintenance Landscaping Ideas for Seniors.)
If you're concerned that you may not be able to perform the necessary maintenance projects, remember that there are many online resources. Just google your project and wait for the many help options to pop up before you.
You once punched a clock to earn a living and receive a paycheck. It's time to take on a new job. Instead of working to earn money, it's time to work on saving money, reducing expenses, and restructuring your lifestyle. Happy retirement!
Sign me up for a comfortable retirement!
Every Thursday we'll send you articles and tips that will help you enjoy a comfortable retirement. Subscribers get a free copy of the After 50 Finances Pre-Retirement Checklist.
We respect your privacy. We hate spam. Unsubscribe at any time.