How to Determine If Your Used Furniture Is Worth Selling
If you have some old furniture to get rid of, you may be unsure of its value. Use these guidelines to determine if your used furniture is worth selling.
Gary,
We have some old furniture that we need to get rid of. It was high-end stuff when it was bought new in the 1950s and 60s. It's still in nice condition. There's a dining room set, a bedroom set, and some living room pieces.
If it has no value, we'll give it away, but if we could recover a few dollars, that would be nice. What should we do? How do we determine if it is worth the bother of selling?
George
Good question! In recent years, older furniture has become much more popular. This is partially because much of it is better constructed than modern stuff.
Also, it's true because it allows people to ignore the constant change of styles. Instead, they choose a style that they like and can keep for decades.
So it's quite possible that your old furniture has some value. Let's see if we can't find a way to discover and claim some of that value for you.
Determining exactly what you have
Begin by finding out exactly what you have. That will take a little research. Library and web searches should be all you'll need.
Start with the style. Compare what you have to pictures of period styles. Given your time frame, there's a good chance you have either mid-century modern or Danish modern.
Next, check your furniture to find out who designed and manufactured it. It's possible that you have something that was designed by someone famous like Charles and Ray Eames.
Look for manufacturer's marks, which are typically found on the back or inside drawers. Most high-end companies marked their work.
Subscribe to After 50 Finances, our weekly newsletter dedicated to helping you plan for a comfortable retirement even if haven't saved enough. Subscribers get The After 50 Finances Pre-Retirement Checklist for FREE!
You deserve a comfortable retirement.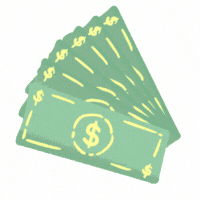 Subscribe to After 50 Finances, our weekly newsletter dedicated to people 50 years and older.
Each week we feature financial topics and other issues important to the 50+ crowd that can help you plan for a comfortable retirement even if you haven't saved enough.
Subscribers get The After 50 Finances Pre-Retirement Checklist for FREE!
We respect your privacy. Unsubscribe at any time.
Determining furniture worth
If you find that some of your pieces are from name designers or manufacturers, you'll want to check out what they're worth. There are a number of ways to do this.
For years, printed pricing guides and formal appraisals were the only way to determine value. They're still helpful, but some of the newer tools are useful, too. Searching eBay and Craigslist can provide real-time pricing information. Also, check with any local antique dealers.
You might be surprised at what some pieces are worth. One popular, high-end manufacturer from that period is Heywood-Wakefield. Many of their pieces are worth hundreds of dollars. Some are in the $1,000+ range!
You'll also want to research the value of non-collectible pieces. Again you'll want to check out the online sources, but you'll also want to visit used furniture stores to get an idea what they're asking for similar items.
3 options for selling your furniture
Unless you have collectibles, don't expect to get too much for older furniture. You have three options. Sell to a private party, sell to a used furniture store, or give it away.
Selling furniture to a private party
You'll get more by selling to an individual, but that will require more time and effort. You'll need to place ads in the local paper, on Craigslist, and/or on eBay. Expect to handle emails, phone calls, and visits from prospective buyers. Just remember that you may have strangers in your home. (See 7 Tips for Writing a Craigslist Ad That Sells.)
Be prepared to negotiate with buyers. Rarely will you get your asking price. Get the name and contact information for anyone who makes an offer that's too low for you to accept. You might find that you want to call them later if better offers aren't made.
If you're not in a hurry, you might want to let friends and co-workers know about your furniture. There are always people setting up new households. Generally these deals are quick and clean.
Selling furniture to a dealer
The second option is to sell to a dealer. You'll get less, but the transaction should be simple.
Don't be disappointed by a low-ball offer. Feel free to counter, but remember that dealers need to buy at a price that allows a profit. Plus, they have their money tied up until they resell your stuff.
Donating furniture
A final option would be to donate the furniture and take a tax deduction. Depending on your tax bracket, you might net nearly as much as you would by selling to a dealer. The IRS can walk you through the process.
George, there's a good chance that you'll want to use more than one method to sell your stuff. Put most of your effort into getting the best price for anything that you have that's collectible. Then decide how much effort you're willing to put into selling the rest.
Sign me up for a comfortable retirement!
Every Thursday we'll send you articles and tips that will help you plan for and enjoy a comfortable retirement. Subscribers get a free copy of the After 50 Finances Pre-Retirement Checklist.