Strategies for Pricing and Selling Used Furniture
What's the best way to sell vintage furniture in excellent condition? Use these strategies to price your furniture for a profitable sale.
Hi Gary,
We're helping my Dad clean out his home. We need help in pricing three rooms of Danish modern furniture. The furniture is vintage 1962 in excellent condition. We have a dining room table with leaf, four chairs, and a large hutch. We also have two bedroom sets. One set includes a double bed, a nightstand, and a mirrored dresser. The other set includes one single bed with a mirrored dresser. Both have bookcase headboards! We hate to part with this furniture and want it to go to a good home. Can you suggest how we can find out the furniture's worth?
Susan & Larry
Susan and Larry face a common problem. It's time to downsize and that means selling some furniture. If the furniture is nice and has been well maintained, there should be a way to get something for it. So let's see what options Susan and Larry have for pricing and selling their used furniture.
How to Price Antique Furniture
The first thing to do is to find out what they really have to offer. Susan and Larry will want to see if the furniture was made by a famous manufacturer. Typically, better manufacturers marked their pieces. The most common locations for these marks are in drawers or on the back.
If they think that Dad's furniture has any collectible value, they should check a pricing guide online or at the local library. Generally furniture from that era is too new to be valuable. But there are some exceptions. For instance, furniture manufactured by the Heywood-Wakefield company has built up a following. Some of the more rare pieces can bring $2,000 or more, so it pays to check.
They'll also want to visit used furniture stores and compare the local classified ads. Look for similar items to get a feel for prices.
Subscribe to After 50 Finances, our weekly newsletter dedicated to helping you plan for a comfortable retirement even if haven't saved enough. Subscribers get The After 50 Finances Pre-Retirement Checklist for FREE!
You deserve a comfortable retirement.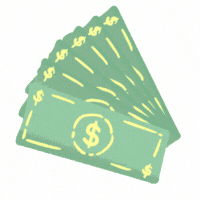 Subscribe to After 50 Finances, our weekly newsletter dedicated to people 50 years and older.
Each week we feature financial topics and other issues important to the 50+ crowd that can help you plan for a comfortable retirement even if you haven't saved enough.
Subscribers get The After 50 Finances Pre-Retirement Checklist for FREE!
We respect your privacy. Unsubscribe at any time.
How to Price Used Furniture
'Modern' has had a recent revival. So they may be in luch. But, if the furniture isn't collectible, there's not a big market for it. So you can expect low prices. There's just too much competition. In both used and new furniture. There are many boomers downsizing and selling used pieces. And with some national chain stores offering no payments for a year or more, people who would have bought used will opt for new furniture.
In most cases, Susan and Larry will probably get the best price by putting an ad on craigslist or Facebook. That means more work. There will be emails, phone calls and strangers coming into Dad's home to look at the furniture. They'll have to negotiate prices. If someone is interested but won't meet your price, get their name and phone number. In a few days, you might want to accept their lower offer.
An easier option would be to call one or more local used furniture dealers. But, unless they have something very collectible, don't expect to get top dollar. Remember that memories won't add to the value of Dad's stuff. You just can't put a price tag on holiday dinners around the old dining room table.
The dealer will need to make some money. So Susan and Larry can expect an offer of about one third of a used store's selling price. So items that would sell for $1,000 new may sell for $300 used and garner an offer of $100.
Selling to a dealer does have some advantages. They'll come to Dad's home and make an offer on the spot. It is much easier than selling it yourself.
Ideas for Selling Furniture
Susan and Larry may decide that money isn't everything. Finding a "good home" for Dad's furniture might be important to them. Maybe they know of a family that can't afford to buy the furniture but would really appreciate it. Helping a new family make memories with the furniture might be payment enough.
If they're not in a rush, it would be a good idea to tell friends and co-workers about the furniture. There's always someone moving into a new home or apartment. Usually these types of deals are quick and clean.
Finally, in some cases, it might even be a good idea to give the furniture to a charity. You won't be paid, but Dad will have a deduction at tax time.
What's the best strategy? Probably something that relies on more than one tactic. Susan and Larry might want to start by visiting a few used furniture stores to check prices on comparable items. Then put an ad online hoping to get 50% or better of the used store prices. Whatever items are left can be sold to a used dealer.
About the Author
Gary Foreman is a former financial planner and purchasing manager who founded The Dollar Stretcher.com website and newsletters in 1996. He's the author of How to Conquer Debt No Matter How Much You Have and he's been featured in MSN Money, Yahoo Finance, Fox Business, The Nightly Business Report, US News Money, Credit.com and CreditCards.com.
Sign me up for a comfortable retirement!
Every Thursday we'll send you articles and tips that will help you plan for and enjoy a comfortable retirement. Subscribers get a free copy of the After 50 Finances Pre-Retirement Checklist.