Should You Buy In a Neighborhood With a Homeowner's Association?
We explore the pros and cons to living in a neighborhood with a homeowner's association. Consider both before deciding to buy or pass on a house with an HOA.
You're considering buying a new house, townhome, or condominium and stumble upon your dream spot. It's perfect with a scenic backyard and reportedly safe and cohesive neighborhood.
Then you discover that the neighborhood is governed by a homeowners association (HOA). You have friends who live in areas with an active HOA, but truly you have no clue if an HOA is a good thing or bad.
Before you begin stressing about HOAs in general, find out if a specific address is even part of a HOA. One woman in Central Illinois recently purchased a pond-side condominium. Though several of the streets within the subdivision are governed by various HOAs, her specific cul-de-sac is not, so be sure to check. You may just want to buy property on the next block!
There are many advantages of being in an area governed by a HOA.
If you have high standards for how a neighborhood should be maintained, then you have much to gain from living in a neighborhood with an active HOA. Though rules vary from one association to another, expect to be regulated in terms of external structures. Your HOA may have specific restrictions about fences, sheds, awnings, tents, chicken coops, greenhouses, or other things that you may have wanted to add to your exterior property. Additionally, they may restrict things like the color of your house or what type of roof you have in terms of material and color.
If your property is lakeside, there are certain to be rules about its use specific to swimming, boating, and fishing. Also, parking may also be ruled by your HOA. That recreational vehicle or motorcycle that your friend may want to park in your driveway for a stretch of time may not be allowed by your HOA.
Other issues that are often regulated by a HOA might be number of pets you're allowed per dwelling. Hanging laundry outside on your property may not be allowed by your HOA. There may also be specifics about how long your trash bin can sit on the parkway after the hauler is gone.
If none of those types of restrictions deter you, and you are looking for a relatively low-maintenance lifestyle, then living at an address with an active HOA may give you the improved quality of life that you are seeking by moving to a new place. Locate specifics about your HOA, possibly through its own website, to learn exactly what is restricted.
Subscribe to After 50 Finances, our weekly newsletter dedicated to helping you plan for a comfortable retirement even if haven't saved enough. Subscribers get The After 50 Finances Pre-Retirement Checklist for FREE!
You deserve a comfortable retirement.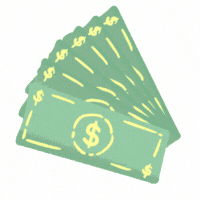 Subscribe to After 50 Finances, our weekly newsletter dedicated to people 50 years and older.
Each week we feature financial topics and other issues important to the 50+ crowd that can help you plan for a comfortable retirement even if you haven't saved enough.
Subscribers get The After 50 Finances Pre-Retirement Checklist for FREE!
We respect your privacy. Unsubscribe at any time.
Living within a HOA may stifle the do-it-yourselfer.
Because living in an area governed by an HOA creates a bit of "sameness" due to the rules about your property, it might not be for you. Before you make an offer to purchase the property, be sure you know and understand restrictions imposed by the HOA.
You should also know how much your monthly or yearly dues will be. Dues vary greatly, and though they are typically a flat rate regardless of the size of your place, some do charge different sized properties different amounts with smaller units paying smaller dues. Depending on which HOA you are in and where you live geographically, you can expect to pay anywhere from about $80 yearly to over $500 monthly.
One family in a gated-community in Southern California pays about $6000 annually for their townhouse dues. That certainly sounds like a steep price, but when you figure in that it is all-inclusive, it may actually be a good deal. Their dues cover pest control, swimming pool usage, tennis courts, and clubhouse, and they pay the salary for the gate guard. Additionally, the pond is maintained and all hired landscaping is done by professionals, not by individual homeowners.
In Illinois, one family living in a lakeside subdivision with a HOA really appreciates that lawn care, leaf raking, and snow removal are all amenities provided by paying the required HOA dues. They also like that those prolific, annoying, and messy Canadian geese are "managed" by their HOA.
So, if you desire a lifestyle where it is easy for you to be busy with other things like work or travel if you are a retired person, an HOA may be just what you need. But if working on your house is a hobby that you enjoy, perhaps you'd best live in an area without a HOA.
About the Author
Debra is an occupational therapist, accountant, teacher and freelance writer. She is a writer for Advance for Occupational Therapy Practitioners. She also writes for Grand Magazine, has some items (fiction and non fiction) selling on Amazon.com (Kindle)
, has written several travel articles for the Champaign-Urbana News-Gazette and several articles for freelancewriting.com and volunteers as a money mentor for the University of Illinois Cooperative Extension money mentoring program. Learn more about her at DebraKarplus.blogspot.com.
Sign me up for a comfortable retirement!
Every Thursday we'll send you articles and tips that will help you plan for and enjoy a comfortable retirement. Subscribers get a free copy of the After 50 Finances Pre-Retirement Checklist.