Considerations Before Moving into a Retirement Community
A lot of people move into retirement communities at some point during their retirement so there must be some benefits to them. But what are they? And is retirement community living right for you? Here are some things you really should consider before a move into a retirement community.
According to the Population Reference Bureau, there are over 76.4 million baby boomers, people born between 1946 and 1964, living in the United States today. Possibly you are within this age group, plus or minus a few years. You may be pondering where you want to spend the rest of your years to maximize your quality of life. And you may be wondering about any considerations before moving into a retirement community.
Some of your friends recently moved to a retirement community in Florida to enjoy fun days filled with activities and warm and sunny weather. Your curiosity has been sparked and you want to learn more. Because retirement community living sounds like a way to stay connected with same-age peers living in a safe and active self-contained space in close proximity to desirable amenities.
Considerations for a Near-By Retirement Community Move
Moving to a retirement community near your current residence essentially requires the same considerations as any nearby move. If you have moved to a different residence sometime in your adult life, then you might have a clue of some of the choices you must make.
Should you consider renting or buying?
Consider renting rather than buying if you prefer to minimize responsibilities of maintaining a home or simply want to make only a short term commitment before buying property. Or if you're financially not in a position to purchase real estate right now.
What type of housing structure do you prefer?
Think about whether you want a house, townhouse or condominium. And if you prefer new construction or an existing property, as well as the desired age of your new place. Older places often require pricey upgrades such as electrical, plumbing, kitchen and bathroom modernization, roof, furnace, or carpeting. And many seniors prefer living in a one-story home rather than one with stairs as a preventative measure to protect their aging joints.
What security and assistance features to you want in a retirement community?
Do you desire the security and privacy of a gated community where only residents and their invited guests can enter the area? What shared areas are there, such as clubhouse, gym, library or other places? Where neighbors can gather and stay well-connected and avoid loneliness and depression? Does your new place have a nearby or attached assisted living and/or nursing home? You probably don't require these in the foreseeable future, but it's at least something to think about.
Consider additional costs and space restrictions of retirement communities.
Consider the cost of real estate taxes, homeowners insurance, utilities, and homeowners association (HOA) dues and the amenities such as swimming, tennis, and golf, and services covered by these dues. Also consider any rules about pets, fences, composters, and so on. Decide how many bedrooms and bathrooms you desire, and ideal square footage of your new living quarters. Will you need room for grandchildren and other guests to spend the night? Or ample space hosting Easter dinner? And think about the convenience of attached versus detached garage or carport, and whether you need space for one car or two.
You deserve a comfortable retirement.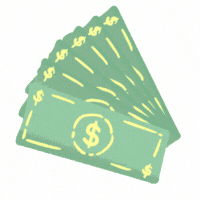 Subscribe to After 50 Finances, our weekly newsletter dedicated to people 50 years and older.
Each week we feature financial topics and other issues important to the 50+ crowd that can help you plan for a comfortable retirement even if you haven't saved enough.
Subscribers get The After 50 Finances Pre-Retirement Checklist for FREE!
We respect your privacy. Unsubscribe at any time.
Considerations for an Out-of-Town Retirement Community Move
Relocating to an out-of-town retirement community requires additional considerations than a near-by move.
Do your homework before making a big move.
That community for people over 55 that you heard about in Sun City, Arizona; Camarillo, California or Naples, Florida has weather that beats icy Minnesota winters. But don't be in any rush to buy. Learn more about the community, lots more. For example, one Los Angeles area retirement community has mostly 3-story structures, not conducive for folks who have difficulty with stairs. Ask and you will learn that it wasn't always a community exclusively for seniors, thus wasn't built with seniors' needs in mind.
What is the proximity to transportation and medical care?
How close will you be to an airport and other modes of transportation, trains and buses, with easy access to highways for family visits? And how near is healthcare, hospitals, doctors and specialists?
Lifestyle Considerations before Moving into a Retirement Community
Retirement community living is great for people who appreciate close proximity to same-age people (without age diversity, such as young families or graduate students for neighbors). And it can be ideal for folks who desire leisure and social events, such as bingo and game night. And are you okay living in relatively close quarters with buildings that have a component of sameness?
If you enjoy your current living situation residing out in a rural area, growing crops and having a bunch of dogs, then you may not be a candidate for retirement community living. Similarly, if you enjoy your current existence near a bustling downtown with sidewalk cafes and the vitality of city life, retirement community living may not be for you either.
But if living in an area where life is designed for people at your stage of life, whether you are married or not, retirement community living may be "just what the doctor ordered" to stay happy, healthy and well-connected socially.
Don't leave thousands in Social Security benefits unclaimed by collecting at the wrong time.
About the Author
Debra is an occupational therapist, accountant, teacher and freelance writer. She is a writer for Advance for Occupational Therapy Practitioners. She also writes for Grand Magazine, has some items (fiction and non fiction) selling on Amazon (Kindle), has written several travel articles for the Champaign-Urbana News-Gazette and several articles for freelancewriting.com and volunteers as a money mentor for the University of Illinois Cooperative Extension money mentoring program. Learn more about her at DebraKarplus.blogspot.com.
Sign me up for a comfortable retirement!
Every Thursday we'll send you articles and tips that will help you plan for and enjoy a comfortable retirement. Subscribers get a free copy of the After 50 Finances Pre-Retirement Checklist.