Expenses You Can Reduce or Eliminate in Retirement
During your career, your job was earning money. In retirement, your new job is reducing expenses so you can stretch your retirement savings as far as possible. Get started stretching by reducing or eliminating these eight expenses.
This article is not about 401Ks or IRAs. Instead, it's about stretching your dollars once you make the leap into retirement.
While it's true you won't backstop your lifestyle with a weekly paycheck, there are numerous expenses you can easily reduce or eliminate. Your income may be fixed and perhaps slightly less than what you were earning, but you won't be spending money on stuff your working life required.
2. Clothing
While many folks work in "business casual" attire, garments still require laundering/dry cleaning. Worse yet, casual or not, to look your best, your wardrobe required constant refreshing.
Once you punch out for the last time, that troublesome expense disappears for good.
When I retired, I donated my slightly used business casual wear to a thrift store, earned a tax deduction, cleaned out my closet, and never looked back.
You deserve a comfortable retirement.
That's why our weekly newsletter, After 50 Finances, is dedicated to people 50 years and older.
Each week we feature financial topics and lifestyle issues important to the 50+ crowd that can help you plan for and enjoy a comfortable retirement even if you haven't saved enough.
Subscribers get The After 50 Finances Pre-Retirement Checklist for FREE!
Sign up today for your comfortable retirement.

We respect your privacy. We hate spam. Unsubscribe at any time.
3. Money for Clutter
To further "dejunkify" my surroundings, I earned over $600 by:
Selling an old car I always meant to fix up for $460
Held a yard sale. Net proceeds were $120
Sold my accumulated pile of scrap copper/steel/brass/car batteries to a dealer for $65.
I ended up with significantly less clutter and put six "C" notes in my pocket at the same time. Sound interesting? It should.
4. Food
You won't spend money on restaurant or fast food lunches, and you won't be stopping at those roadside coffee emporiums (you know the ones), and plunking down three bucks or more for a cup of coffee. You'll brew coffee at home, and slap together less expensive lunches. Put those extra bucks aside, too.
I use mine for an occasional splurge when I take my still-working wife out to lunch. She gets a treat, the tab doesn't cost me one extra dime, and I'm taking myself out to lunch, too. I also plant a summer garden raising many of the veggies we consume, saving even more.
5. Home Maintenance
I've assumed many maintenance tasks I used to pay someone else to perform.
These days, I do 100 percent of my own yard work. This increased physical labor plus the added time I spend outdoors convinced me to drop my health club membership, saving me hundreds of dollars.
6. Coupon Commando
I've assumed responsibility for most of our grocery shopping. I have time to scour the sales circulars, clip the coupons, leverage BOGOF deals, and save money. Despite rising food prices, I'm spending less.
Last, now that I'm older, I've adjusted my purchasing habits downward to account for my lower metabolism, meaning I'm not throwing away food because the "best used by date" passed me by.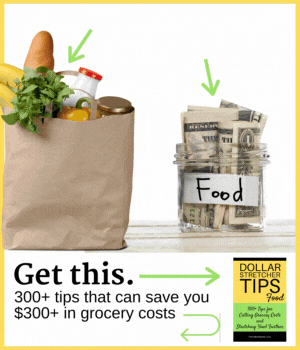 7. Entertainment
I dumped the premium movie package my satellite TV provider was charging me $30 per month to watch. When I want to watch a movie, I rent a DVD from the red vending machine at my local grocer. If you do the math and factor in the reduced sales taxes on my monthly bill, that decision saved me hundreds more.
Additionally, as several magazine subscriptions expired, I did not renew them. I find I don't miss them, and if I do want a copy of something, I pick up an individual magazine at my local bookseller or read it for free at the library.
8. Hidden Expenses
By threatening to transfer my credit card balances, I forced card issuers to reduce my interest rates, in some cases to below 10 percent.
I switched banks and now have a totally free checking account complete with a no-fee debit card.
Last, I consolidated my 401K accounts to an online brokerage, which does not charge an annual account maintenance fee.
Individually, none of these expenses were huge; each represented a nickel and dime annoyance I never had time to address. Well, now I have the time and the motivation.
Last, because real estate values have declined, my next mission is challenging my assessment and reducing my property/school taxes.
My New Job
During my more than 40-year career, my job was earning money. Now that I've hung up my spikes, my new job is reducing or eliminating superfluous expenses, freeing my surroundings of clutter, and streamlining my life.
About the Author
Rich Finzer resides in upstate New York. During his 40+ years as a writer, he has published over 1,200 newspaper, magazine and Internet articles. His award-winning book Maple On Tap: Making Your Own Maple Syrup is available Amazon.
Sign me up for a comfortable retirement!
Every Thursday we'll send you articles and tips that will help you enjoy a comfortable retirement. Subscribers get a free copy of the After 50 Finances Pre-Retirement Checklist.
We respect your privacy. We hate spam. Unsubscribe at any time.