What You Should Know About Medicare Before Age 65
Parts A, B, C & D, Oh, my! Medicare doesn't have to seem so confusing. Here's what you should know before age 65 so you can ensure the right coverage and avoid penalties.
Whether you are covered for your health insurance by your employer or are self-employed with or without an Affordable Care Act subsidy, it all changes the month you turn 65 years old.
If you are employed by the government and do not have Medicare deducted from your paycheck, you must talk to your employer human resources person and find out what happens when you turn 65. If you have health insurance benefits from your public sector employer, find out how their coverage works after you are 65.
For everyone else, you must be proactive about Medicare coverage for your health insurance or you will pay steep penalties. That's definitely not a smart financial strategy!
Baby boomers were coming of age and probably clueless when President Lyndon Johnson signed Medicare into law July 30, 1965. Part A covered hospital and Part B covered medical; together they are referred to as the original Medicare, and some changes have been made in the decades since its inception, according to the Centers for Medicare and Medicaid.
What Medicare coverage is required?
Three months before the date you turn 65, you can apply for Medicare Parts A and B. Apply online at Medicare.gov or apply by phone or in person at your local Social Security office. To learn where your local office is located, visit ssa.gov. Due to covid restrictions you'll want to call before you visit in person. Some offices are not receiving visitors. Medicare Part A may be without premiums depending on if you or your spouse paid into Medicare during your working years. If you have to pay for Part !, the cost during 2021 is up $471 per month. Medicare Part B has monthly premiums of $148.50 or more depending on your income.
An alternative to the combined Medicare Parts A and B is a Medicare C plan, known as Medicare Advantage. You have probably seen numerous TV commercials about these plans. They typically offer lower premiums but higher deductibles, with less coverage, thus more out-of-pocket expenses. So, in the end they might not really save you money at all, especially if you have health problems, or even an unexpected accident or injury, such as a fractured wrist from a fall in the bathroom. These programs are not unlike the PPO (Preferred Provider Organization) that you may have now and may involve choosing providers, doctors and specialists and hospitals that are in the network. You can find a plan on the medicare.gov site.
You deserve a comfortable retirement.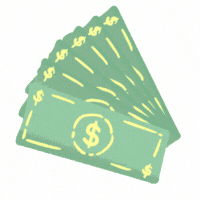 Subscribe to After 50 Finances, our weekly newsletter dedicated to people 50 years and older.
Each week we feature financial topics and other issues important to the 50+ crowd that can help you plan for a comfortable retirement even if you haven't saved enough.
Subscribers get The After 50 Finances Pre-Retirement Checklist for FREE!
We respect your privacy. Unsubscribe at any time.
What is Medicare coverage is optional?
Optional, though probably a smart and relatively inexpensive choice, is to sign up for Medicare Part D, the prescription drug program, once you have your Medicare Parts A and B in place. Type in your zip code and you will see what options are available in your area. For example, if you live in central Illinois, you get onto a Part D plan through Walmart pharmacy for about $17 in monthly premiums. On the Medicare web site, you can even see which of the specific medications that you take are regularly are covered. You will need to renew this policy annually. Your premium will vary from $0 to $71 per month depending on your income level.
Medicare Supplemental plans, also referred to as Medigap policies, are probably a wise choice as well, and relatively affordable. If you have a Medicare Advantage plan you will not need a supplemental plan. The supplemental plans are designed to cover what Medicare A, B, and D do not cover.
Do an online search of Medicare Supplemental plans, and you will find the results daunting. There are currently plans A, B, C, D, F, G, K, L, M and N supplemental plans. And there are numerous plans such as United Health (offered for AARP members), Blue Cross, and Health Alliance to name just a few. Plan F is no longer available for new retirees. Popular Plan F replacements include Medicare supplement Plan G and Plan N.
If you are interested in the Silver Sneakers programs, which offer free or very inexpensive gym memberships at selected facilities in your area, be sure to ask if your policy would cover that before signing up with that provider.
The really good news is that the choices of which provider to pick may not be intimidating at all; that's because these programs are tightly regulated by the government, which means that whoever sells you your Medigap policy will offer comparable premiums and benefits, so in a way, it doesn't really matter who you choose for this coverage! People who were asked about their Blue Cross Medigap and also their United Health had the same enthusiastic response, "it's great, I don't have to do any paperwork, and they take care of it all for me!"
About the Author
Debra is an occupational therapist, accountant, teacher and freelance writer. She is a writer for Advance for Occupational Therapy Practitioners. She also writes for Grand Magazine, has some items (fiction and non fiction) selling on Amazon (Kindle), has written several travel articles for the Champaign-Urbana News-Gazette and several articles for freelancewriting.com and volunteers as a money mentor for the University of Illinois Cooperative Extension money mentoring program. Learn more about her at DebraKarplus.blogspot.com.
Sign me up for a comfortable retirement!
Every Thursday we'll send you articles and tips that will help you plan for and enjoy a comfortable retirement. Subscribers get a free copy of the After 50 Finances Pre-Retirement Checklist.