Frugally Fun 50th Birthday Party Ideas
by After 50 Finances Reader Contributors
Turning 50 is typically a big birthday event but it doesn't require a big budget to be a memorable event. Our frugal readers share tips for picking a fun theme, cutting costs, entertaining guests, and much more.
Dear Gary,
My friend wants to plan a surprise 50th birthday party for her husband and wanted some original, fun, cheap family appropriate ideas. She'll be inviting family and friends and will be looking for a place to rent to hold the "surprise" 50th birthday party. She wants to do a sort of a theme but the "over the hill" has been used so much that it's boring.
She'll be saving to pay for this so although she won't mind paying for the party – originality without a huge price tag will be greatly appreciated! Thanks for the help with 50th birthday party ideas for guys!
Lois
Party Back to the Teens
I threw a surprise party for my mother's 50th birthday. Since she "came of age" in the 1950s, I had a 50s theme, but you could do any decade. The invitation read "[her name] is going back to the 50s!" I encouraged guests to come dressed in 50s style. I even bought a few cheap accessories so she could dress 50s-style (like bright red lipstick, cheap white canvas shoes and funky shades). I bought her a book on the 50s. She loved it.
To cut back on expenses, I made some nice pasta and bean salads and served punch (no booze).
You could do something fun and easy like this for any decade. Try making up a trivia quiz for the decade. For instance, if he had been a younger kid in the 50s like my mom, you could have done themes like Howdy Doody, Davy Crockett, Roy Rogers, Mousketters, etc. Since he's a guy, buy him a toy car from that decade as a gag gift (Matchbox or Hotwheels, of course).
SS
A 50th Birthday Antique
Have a "Genuine Antique Person" party. Although it is still more of a jest at 50, it is original and has many possibilities for decorating. If you try for an aged country theme, you can simulate the air of antiquity fairly cheaply. Fill small metal pails with flowers for centerpieces. You can buy small wooden wheelbarrows in craft stores to paint and scatter in the function room for decoration. Use candles generously. Scour yard sales and flea markets for "antiques" like wooden wheels, hurricane lamps, weather vanes, etc. Renaissance Foil has an antiquing product that you can apply to many surfaces, creating aged-looking pails, bowls and candlesticks, which you can find at craft stores. Place squares of dusty blue, green, and red (the shades that are common in "country" decorating) fabric and permanent markers at each table for people to sign and make an "antique person" wishes quilt. Make chocolates for favors using country molds.
Melissa F.
Subscribe to After 50 Finances, our weekly newsletter dedicated to helping you plan for a comfortable retirement even if haven't saved enough. Subscribers get The After 50 Finances Pre-Retirement Checklist for FREE!
You deserve a comfortable retirement.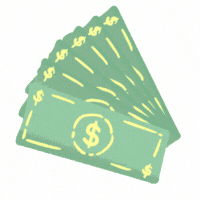 Subscribe to After 50 Finances, our weekly newsletter dedicated to people 50 years and older.
Each week we feature financial topics and other issues important to the 50+ crowd that can help you plan for a comfortable retirement even if you haven't saved enough.
Subscribers get The After 50 Finances Pre-Retirement Checklist for FREE!
We respect your privacy. Unsubscribe at any time.
His Favorite for Party
I am also saving and planning a surprise 50th for my husband. He loves to go fishing, so I have decided to use fishing for the theme and use his fishing stuff for the decorations. This not only saves a lot of money, but I know he will enjoy it. Pick something that your husband enjoys and go with it. The possibilities are endless. You will save money and time.
CH
Imitation is the Highest Form…
How about a come dressed as "Eddie party" if that is what your husband's name is. We did that here. My friend dresses in tan pants, plaid shirts, and tennis shoes all the time. All the guests came dressed as Eddie, and it was fun and funny. People wrote on a banner I had printed with "50 Funny Stories about Eddie." They wrote on the banner and later we read them to Eddie roast style.
Maryjo
Big Parties Need Room
Make sure your friend chooses an inexpensive, yet accommodating hall for the party. If her house isn't large enough, or if her friends/family do not own (or are willing to volunteer) a larger home to host the party, check out municipal or civic buildings. If your friend's husband or other relatives/friends belong to an organization/club nearby, their membership or volunteerism will help to earn a discounted rate on the hall. If you don't know anyone with membership, these halls still present the least expensive option for hosting a large party in lieu of using someone's residence.
Jill J. in Fairfax, VA
This Is Your Life
Instead of having an "over the hill" party, I suggest having a "this is your life party." Along with the invitation ask your guests to return a questionaire in which you have asked some variation of the following:
My favorite thing about Fred (use guest of honors name) is ______________.
The funniest thing I ever saw Fred do was when he _________________.
The happiest I ever saw Fred was when he____________________.
The dumbest thing I ever saw Fred do was____________________.
Fred drives me crazy when he _______________.
My most memorable moment with Fred was ____________________.
List five words that describe Fred.
You may wish to make up your own questions or add to these. You may also want to ask the party guests to share a favorite photo of or story about the guest of honor. The hardest part is deciding how to share this information with guests. You may want to have them put these answers on video, have a slide show, have the party guests read the stories or quips out loud, or invite several special people to tell their stories. If you feel awkward acting as an MC, then ask a good friend or minister to do it for you. Make sure you allow yourself plenty of time for planning .
The best part of a party like this is that everyone can participate. You can also put the answers, stories, and photos in a scrapbook for the guest of honor to keep.
You will have some laughs and you may even shed a tear or two, because memories are a truly special gift which make getting older worth it.
RJ
Memory Lane
Awhile back, my aunt had a 50th party for my uncle. It was great. Her theme was "A Ride Down Memory Lane." She collected photos from friends and relatives and put them all over the house. She even invited his best friend from where he grew up. She had a baby picture and a picture of him in the service, and a picture of them in their dating years blown up and made into posters. The cake was decorated to look like the house he grew up in. But best of all, and this might sound alittle corny, but she had all these old games. Like marbles, spin the bottle, checkers etc. You should have seen all of us grown up kids, nieces and nephews playing marbles. I never knew that was supposed to be a game. And spin the bottle with your favorite uncle was OK too. He said he never had so many pretty girls kiss him in front of his wife and her not get mad.
But to top the evening off another uncle had just restored an old car that was from the time frame of his teens. So they drove around town in it. And even though we all told them to come straight back to cut the cake, they were gone for a long time…We still pick on them about going out and necking… anyway, he still talks about that birthday as the best one yet, and all of us really enjoyed the real ride down memory lane. It was just wonderful to see all those pictures of the early years and to hear his stories that went along with them.
DS
Ice Cream Party
I had an old-fashioned ice cream party for my husband when he turned 50. Everyone was asked to bring their favorite topping and ideas to build sundaes, banana splits, etc. We, 40 of us, managed to surprise him with the biggest, craziest, most creative bowl of ice cream. Everyone had a blast! Those watching their sugar and fat intake brought peanuts, fruit, and yogurt.
B.
A Mock Funeral
Have you thought of throwing a funeral? I'm serious. For my friend's 30th birthday, I threw a surprise funeral for her childhood. Complete with black crepe paper, a eulogy, and obituary. Everything was done tongue-in-cheek. For the obituary, list "pallbearers" as the guests and list accomplishments at the end, just like a regular obit. The person who gave the eulogy was listed as the minister presiding over the funeral, and at the end, my name was listed in charge of arrangements. Everyone had a blast and it is still the best party I ever threw.
Lisa
A 'Timeline'
I just threw a surprise 50th birthday party for my mom, so I've got a few suggestions for Lois' friend.
If she has started planning far enough in advance, she could consider:
Creating a timeline of local, US and world events that correspond with major events in the birthday person's life (ex. JFK's assassination, moon landing, etc.). Also consider including special songs, pictures of famous TV and movie stars, etc.
Sending a "memory book" page to each of the guests. Have them write down a special story about themselves and the birthday person (and include a picture if they have one). Assemble this and have it on a special table at the party. (This fits in well with a "This is Your Life" type party)
Have a short (10 question or so) quiz as a party game. Ask questions about the birthday person, and be sure to include some that very few people would know the answers to. Award door prizes to the top winners.
Jennifer
I Remember
My husband recently celebrated his 40th birthday. One of the gifts I gave him was an "I remember" book. As I sent invitations to the party, I included a note asking each person to write a memory that they had of my husband and mail it to me. I also did some detective work and found addresses of "long lost friends" and friends who lived far away and asked them for the same. I put all the replies together in a binder and presented it to him at the party. He said it was the most meaningful present he'd ever gotten.
Barbara
Black and White
Have all of the guests dress in black and then be sure that the guest of honor dresses in white (or vice versa). Either way, it makes for a fun evening. The guest of honor is immediately recognizable and the pictures look great!
Amy H.
Sign me up for a comfortable retirement!
Every Thursday we'll send you articles and tips that will help you plan for and enjoy a comfortable retirement. Subscribers get a free copy of the After 50 Finances Pre-Retirement Checklist.