4 Questions to Ask Before Heading Back to College at 50+
If you're considering venturing back to the classroom, these 4 questions will guide you in thinking through whether the decision is right for you.
Not just high school seniors are headed to college. The 50+ crowd is making their mark at both on-campus and online colleges. But is it a good decision for you? If you're thinking of trying out college courses just prior to or during retirement, here are a few tips to keep in mind.
1. How Will You Pay for It?
College courses are much more expensive than they were when you were 20. How do you plan to pay for the courses and the accompanying textbooks and materials? Will you use your savings? Are you planning to apply for student loans or financial aid? Or are you thinking about researching for available scholarships? Before you make the commitment to head back to the classroom, be sure to research how you will pay for the classes. Student loans can get expensive, and if you already have other debts, this added expense could put a dent in retirement or other plans.
2. Can You Spare the Time?
Keep in mind that college classes can take significant time away from other activities. Even part-time classes will require several hours a week in reading, studying, and completing assignments. Think carefully about your own schedule and whether you are willing to add this extra time in as an additional activity in your week.
You deserve a comfortable retirement.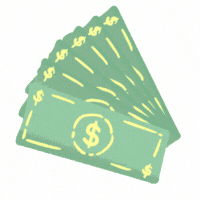 Subscribe to After 50 Finances, our weekly newsletter dedicated to people 50 years and older.
Each week we feature financial topics and other issues important to the 50+ crowd that can help you plan for a comfortable retirement even if you haven't saved enough.
Subscribers get The After 50 Finances Pre-Retirement Checklist for FREE!
We respect your privacy. Unsubscribe at any time.
3. What Is Your Goal?
Why are you taking the classes? Is it because you want to keep your mind active? Is it because you want to pursue another degree? Whatever the reason, make sure you have a goal in mind before you begin your new adventure. If you're thinking of extending your work career, make sure that you have fully researched the career opportunities available with your new degree as well as the time it will take to finish. If you've attended college in the past, it also could be worth it to research the college's policy on transfer credits to see if any of your previous coursework could be applied towards your new degree.
4. Will Family Understand?
If your family is a large part of your life, then be sure that they understand the time commitments of your new undertaking. If you currently babysit your grandchildren, confirm that the kids, as well as mom and dad, understand the time that will be required for courses when you go back to school. Or if you are currently caring for your own aging parents, make sure that your school and study schedule won't conflict with your care obligations.
If you're considering venturing back to the classroom, these tips will guide you in thinking through whether the decision is right for you. Learning a new skill is always exciting! Just be sure to think through your decision so that you can get the most possible out of your new class schedule.
Will You Be Leaving Thousands In Social Security Benefits Unclaimed By Filing at the Wrong Time?
We recommend a tool from Social Security Choices that can help you determine the best time to collect so you can maximize your benefits.
Click here to maximize your Social Security benefits.