7 Ways to Travel the World for Free
With a bit of creativity and some planning, you can see the world for next to nothing. Impossible you say? Read on to learn about several ways you can travel the world for free.
Your friends have just come home from a trip to New Zealand or Europe. You wish you could do the exact same thing but have no money or you're on a budget. I'm here to tell you that there are great opportunities and sensible ways to travel the world for free. It just takes a little planning and a little perseverance.
Ways to Travel the World for Free
Here are some options for you:
1. Work on a cruise ship.
No cruise line would be able to function without deckhands, ship hands, cook, or cleaning crews on cruise ships as they sail around the world. Cruise lines like Carnival, Disney, and Royal Caribbean are always hiring for seasonal work on ships. If you do the planning correctly, you can find yourself in exotic locations with the company paying for your cabin and your food.
2. Teach English.
Something that you can do to get free room and board along with reimbursed airfare and a paycheck is to teach English in another country. If you have a bachelor's degree and complete a TEFL certification program (Teaching English as a Foreign Language), then you may travel and be an English teacher in some countries like China, Japan, or Malaysia.
You deserve a comfortable retirement.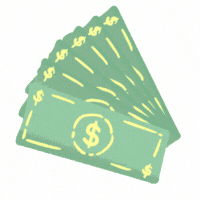 Subscribe to After 50 Finances, our weekly newsletter dedicated to people 50 years and older.
Each week we feature financial topics and other issues important to the 50+ crowd that can help you plan for a comfortable retirement even if you haven't saved enough.
Subscribers get The After 50 Finances Pre-Retirement Checklist for FREE!
We respect your privacy. Unsubscribe at any time.
3. Use a crowdfunding website.
There's nothing wrong with using a site like Indiegogo as a means to help raise funds for your travels. Remember these companies can take up to as much as 8% of the donations as their transaction fees.
4. Join the Peace Corps.
An amazing opportunity for those who are interested in seeing the world firsthand and volunteering is to join the United States Peace Corps. You must be at least 18 years of age with a bachelor's degree and able to give about two years of your time. You may be given an assignment in a number of international locations. After you are done, the Peace Corps provides you with a small sum of money and a lifetime of memories.
5. Accumulate frequent-flyer miles.
This classic method of obtaining free airfare via credit card frequent flier miles allows you to gain points by doing exactly what you would normally be doing. However, it's important to look at the fine print since miles can come with some restrictions. There may be blackout dates that prevent you from flying during the more popular tourist times.
6. Try work exchange.
Are you willing to do some hard work? If so, you can exchange your work for food and lodging. In work exchange opportunities, you may work on a farm, at a ranch, or even in hostels around the world. The sky's the limit.
Sign me up for a comfortable retirement!
Every Thursday we'll send you articles and tips that will help you plan for and enjoy a comfortable retirement. Subscribers get a free copy of the After 50 Finances Pre-Retirement Checklist.