10 Tips for Saving Money at Farmers' Markets
Healthy, fresh local food need not be out of reach for those on a tight budget. Save at your local farmers' market using these tips.
Everyone is talking about buying local food, and farmers' markets are filled with fresh local greens, herbs, and other fruits and vegetables.
However, most people think local food is too expensive to consider buying. It certainly can be. My jaw dropped the first time I compared the cost of dried beans at the farmer's market to dried beans from Safeway. It is a challenge to shop with both your values and your wallet on your mind.
Yet, healthy, fresh local food need not be expensive. I experienced this last summer when I was working as an AmeriCorps VISTA with several local farmers' markets. I was receiving SNAP benefits but also wanted to eat amazing fresh food and support the small farmers at the markets. So I reviewed every guide for saving money on food that I could find and asked local farmers market staff, farmers, and extension agents for additional advice.
Here are my top ten tips for saving money at the farmer's markets:
1. Purchase fresh produce at the peak of the season.
Most fresh fruits and vegetables are priced lower when they are in season. Search for what is in season near you using this guide from SeasonalFoodGuide.org.
2. Introduce yourself to the farmers.
Ask vendors at the market when certain foods will be cheapest and how to store and prepare different foods.
You deserve a comfortable retirement.
That's why our weekly newsletter, After 50 Finances, is dedicated to people 50 years and older.
Each week we feature financial topics and lifestyle issues important to the 50+ crowd that can help you plan for and enjoy a comfortable retirement even if you haven't saved enough.
Subscribers get The After 50 Finances Pre-Retirement Checklist for FREE!
Sign up today for your comfortable retirement.

We respect your privacy. We hate spam. Unsubscribe at any time.
3. Buy fresh produce in bulk.
Vendors will often reduce the unit price of produce when you buy it in a large quantity.
For example, a "flat" of berries will have a lower unit price than individual containers of berries.
4. Freeze fruit and vegetables while they are in season and cheapest.
Take advantage of a good deal and stock up! When you can no longer buy them, then add them to a meal the way you would use any other frozen fruit or vegetable.
If you're not sure, check out these tips for freezing produce.
5. Compare prices between different vendors for food on your shopping list before buying.
Compare the unit price (or per pound price) of food at the farmers' market just as you would at any grocery store.
You may need to calculate the unit price for some foods, so have a calculator on hand.
6. Shop at the end of the market.
You may be able to find deals at the end of the market when vendors are trying to sell the rest of their products so that they can return to the farm with an empty truck.
However, keep in mind that many small farmers are low-income, so don't haggle with them.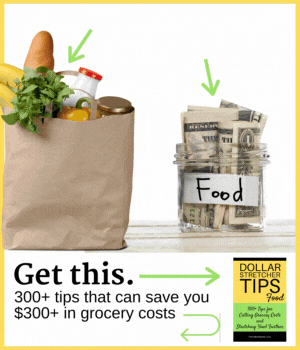 7. Grow your own vegetables!
You can easily save the most money on food by starting a small garden. Invest a little in seeds, and get a lot of vegetables or herbs in return.
You can even buy plant starts and seeds at the farmers' market or grocery store with SNAP benefits.
8. Choose eggs, beans, and legumes.
Meat is nearly always more expensive than vegetable-based proteins, whether it is local or not.
Try replacing half the meat in dishes with eggs, beans, and whole grains. They are healthy, less expensive options and are sometimes even available at the farmers' market.
9. Focus on whole produce.
Whether at the farmers market or supermarket, prepackaged and other "convenience" forms of produce, such as bagged greens, usually cost more than whole, unpackaged forms, such as bunches of greens.
Opt for unpackaged, whole foods if you have time to cut and prepare produce yourself.
10. Double up on SNAP dollars.
Some farmers' markets provide extra spending money, like a coupon, to people shopping with their SNAP benefits. Most farmers' markets accept SNAP benefits but visit your market's website to check if they provide extra money.
About the Author
Dan Blaustein-Rejto worked as an AmeriCorps VISTA with Ten Rivers Food Web where he developed a program offering educational tours of farmers' markets to low-income people. He is on the Board of Directors of the Oregon Farmers' markets Association.
Sign me up for a comfortable retirement!
Every Thursday we'll send you articles and tips that will help you enjoy a comfortable retirement. Subscribers get a free copy of the After 50 Finances Pre-Retirement Checklist.
We respect your privacy. We hate spam. Unsubscribe at any time.