Lessons on Cooking for Two in Retirement
See how retirees can save time and money in the kitchen while eating a healthier diet with these smart tips.
Editor's note: If you are empty nesters or retirees trying to eat better while spending less money and  time in the kitchen, one of our readers, Toni B., shared some smart tips that can help you.
When my husband and I retired 15 years ago, one of the things we wanted to do was eat a healthier diet and save money in the process. Needless to say, there is a learning curve and sometimes things don't always work out.
We started by building a raised garden and growing tomatoes, bell peppers, squash, green beans, etc.  At first it worked out just fine … until the local deer population decided to help with the gardening. By the third year, we noticed that most of our garden had been hit with a blight which killed off most of it.  My husband decided that the garden required more work than he wanted to put into it. Fortunately, we live in a semi-rural area where there are grocery store chains, local markets, and farmers markets, so we still had access to good fresh vegetables.
You deserve a comfortable retirement.
That's why our weekly newsletter, After 50 Finances, is dedicated to people 50 years and older.
Each week we feature financial topics and lifestyle issues important to the 50+ crowd that can help you plan for and enjoy a comfortable retirement even if you haven't saved enough.
Subscribers get The After 50 Finances Pre-Retirement Checklist for FREE!
Sign up today for your comfortable retirement.

We respect your privacy. We hate spam. Unsubscribe at any time.
One of the things we love are homemade soups and stews and we have a lot of good family recipes. I would gather the ingredients and toss every everything into a slow cooker and let it simmer until done. We would end up with 5-7 quarts of soup to put in the freezer. However, I became impatient with the process of cutting peppers, celery, carrots, and especially onions, every time I made a soup or stew.  So I did some research and discovered that you can actually freeze celery, onions, carrots, and peppers and use them as needed.
One of the best kitchen gadgets that I have is one of those dicer/choppers that cut vegetables into even cubes. I went to work and within a couple of hours I had enough chopped vegetables for several soup and stew recipes. Knowing that most recipes call for 1-2 cups of each ingredient, I decided to measure out 1 1/2 cups into freezer bags. Then I laid them flat in the freezer so they could freeze solid and then be stored in rows or in stacks. Now, when I decide to batch cook, many of the ingredients are chopped and ready to go. All the vegetables are frozen separately and yes, there is some frozen liquid in with the vegetables but that just adds to the flavor.
Next I started thinking about other ways to save time in the kitchen. Many of our meals had a meat and a vegetable and I got the idea to batch cook a variety of side dishes to have on hand as well. I started with cornbread stuffing and then tried macaroni & cheese, mashed potatoes, corn pudding, baked beans, and butternut squash. Again, I found that measuring out small portions (for 2 people – no leftovers)  into plastic bags and letting them freeze flat saved space in the freezer. Depending on how much I made, I could end up with 5 to 10 packages of each side dish.  If you happen to live in a cold part of the country, you can use a frigid cold day to help freeze these bags faster.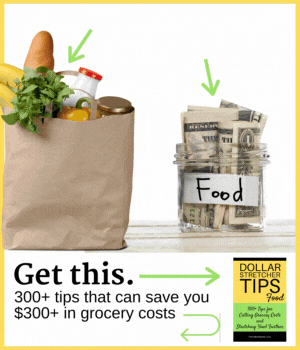 For us, having a good freezer is a must, but as you can see it can be a good investment. However not everyone has the space for a large upright freezer. We always used small chest freezers, storing the flattened food in boxes that were easy to remove, until we made the decision to go bigger.
Lately, there has been a trend in grocery stores to buy "convenience meals" that have everything in one dish. These are handy and tempting to try, but the cost can add up. One idea we had started with breakfast. My husband needed to add more protein to his morning meal and we had seen Just Crack an Egg in the freezer section of the store. We bought a couple and quickly realized that we could recreate the same meal.  So we took note of the ingredients of onions, peppers, potatoes, sausage, and cheese and mixed them together into one big batch and froze them into four 1 quart containers. Every morning he scoops out a large spoonful into a dish and adds an egg.
Now when we look in the freezer aisle at the supermarket, we can see other interesting meals to try.  We buy one and if we like it, we create our own version to have on hand.
Being frugal doesn't just mean saving money. It also means being efficient with your time and energy.
Sign me up for a comfortable retirement!
Every Thursday we'll send you articles and tips that will help you enjoy a comfortable retirement. Subscribers get a free copy of the After 50 Finances Pre-Retirement Checklist.
We respect your privacy. We hate spam. Unsubscribe at any time.