Lifestyle Changes to Consider Before Taking in a Grandchild
If you are considering taking a in a grandchild, whether temporarily or permanently, these tips will help you better understand and adjust to the lifestyle changes you likely will face.
When special circumstances arise, grandparents may find themselves taking in a grandchild to live with them. As these changes all take place, grandparents may wonder exactly how life will change when the grandchild comes to stay.
We reached out to Sara Schwartz, Managing Editor of Considerable.com to give us some insight on the lifestyle changes to consider before taking in a grandchild. Here's what she had to say:
Q: Are there specific routine changes that a grandparent may want to consider if they are thinking of taking in a grandchild?
Sara: A return to parenting will be a life-altering decision. At the bare minimum, you'll have to consider how school drop-off and pick-up times, after-school obligations, age-appropriate dinner hours, and weekend activities will affect the schedules you have in place.

Just like when you were a parent the first time, your grandchild's needs will supersede your wants. You'll likely have to pick your battles when it comes to the things you do just for pleasure.
Q: What about your personal well-being and general health? Could these be affected if you are taking in a grandchild?
Sara: Research shows that grandparents who become a primary caretaker initially suffer health setbacks. It's an overwhelming job and a huge change! Now more than ever, you'll have to prioritize your health.

Caring for young children is a full body and mind job; sleeping enough, eating right, creating a support system, and making some time for yourself are essential. Plus, young kids will expose you to a battery of germs, so hand-wash often.
You deserve a comfortable retirement.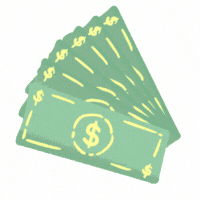 Subscribe to After 50 Finances, our weekly newsletter dedicated to people 50 years and older.
Each week we feature financial topics and other issues important to the 50+ crowd that can help you plan for a comfortable retirement even if you haven't saved enough.
Subscribers get The After 50 Finances Pre-Retirement Checklist for FREE!
We respect your privacy. Unsubscribe at any time.
Q: Would the lifestyle changes differ according to the grandchild's age? If so, how?
Sara: Young grandchildren will throw a wrench into your routine more so than grandkids that are old enough to take care of their own basic needs and transportation. You may have to make significant sacrifices to ensure your grandkids feel safe, secure, and loved, especially after the departure of a parent.
Q: How will taking in a grandchild change your relationship with that grandchild?
Sara: There's one tremendous upside of taking in a grandchild. As you become the pillar of support in their daily lives, your relationship will grow in intimacy and trust.

Remember that they may be coming from a very different household than the one in which you raised your kids, so the beginning may come with some struggles. But once you establish the new ground rules and that you're not going anywhere, everyone will find their footing.

Grandparents are in a unique position to provide stability and unconditional love for kids who have had to say goodbye to their parents for the meantime.
Q: What do most people forget to think about when they are considering taking in a grandchild?
Sara: The biggest mistake you can make is treating this like a temporary situation. You need to educate yourself on your rights as a grandparent, get legal custody if necessary, and be prepared that the parents may come in and out of your grandkids' lives.
If you are taking a in a grandchild, hopefully these tips will help you better understand and adjust to the lifestyle changes ahead.