What Baby Boomers Need to Know About Reevaluating Insurance Needs
You've likely updated and changed insurance a number of times in your life. We explore what changes you should be considering later in life.
As we grow older our needs change. And how we meet those needs changes, too. How much and what kind of insurance we carry is one of those areas that needs to be addressed.
To help us discuss that topic we approached Bill Sager. Bill owned multiple independent insurance agencies for 34 years. He was the Executive Vice President of the Alabama Independent Insurance Agents for 6 years. He maintains an insurance license and is a Certified Insurance Counselor.
Here's what he had to share with us about baby boomers' changing insurance needs.
Q: What's the most important thing about insurance that baby boomers need to know?
Mr. Sager: While this may seem like an over simplification, consumers need to understand all of their coverage and how it responds in a potential claim situation.

If you were asked about your liability and medical payment limits of coverage on your automobile coverage, could you provide the limits of coverage? In my experience the majority of insurance consumers could not give an accurate answer to the question.

We, as consumers, work diligently to uncover savings at the grocery store (coupons) or the home improvement store (self-help videos), but when we get our insurance renewals (which can be a significant annual expenditure) people pay it without any knowledge of the limits of coverage or how it would respond should an incident occur. I hope you are the exception! 
You deserve a comfortable retirement.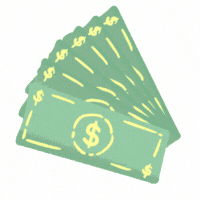 Subscribe to After 50 Finances, our weekly newsletter dedicated to people 50 years and older.
Each week we feature financial topics and other issues important to the 50+ crowd that can help you plan for a comfortable retirement even if you haven't saved enough.
Subscribers get The After 50 Finances Pre-Retirement Checklist for FREE!
We respect your privacy. Unsubscribe at any time.
Q: Are there some policies or coverages that baby boomers have had, but won't need in the future?
Mr. Sager: Every insurance consumer should review their coverages (automobile, property, life, health) at least on an annual basis. With all of us being different and having different risk tolerances, each consumer must decide what each coverage means to us at the current stage in life.

One may not have a continuing need for life insurance any longer and if the policy has grown a cash value that the individual could take the cash value and eliminate the premium expense.

Also, review your deductible options on your vehicles and property. If your financial situation is such that you can increase your homeowner deductible from $500 to $2,500, you would receive a nice reduction in your premium. If you drive older model vehicles, check the estimated value of the vehicle on some of the vehicle websites.

Add your current deductible and the premium you are paying for the coverage, let's say collision, and determine if the money spent is a good investment protecting a vehicle with the determined value. Example, if your older model vehicle is worth approximately $8,000 and your collision deductible is $500 and the collision premium is $125 for six months (x2 for annual), you must decide if you think investing $750 to protect $8,000 is a good investment. Obviously, your annual vehicle mileage and vehicle usage is a consideration.
Q: Are there some policies or coverages that baby boomers haven't had, but will need in the future?
Mr. Sager: In an article on The Dollar Stretcher, the topic of umbrella liability was addressed. As we move into or continue to enjoy retirement, we hear and or read about the challenge of having our financial resources continue to meet our needs until death, and some may have hopes of leaving a legacy for others to utilize. An umbrella liability policy could be the key in helping our desires become a reality.

A serious automobile accident or other type of incident we become responsible for could drain our resources and potentially more. There are several factors that go into the rating of a personal umbrella liability policy (number of vehicles and residences), but for boomers with two cars and one residence, you could possibly get a million dollar policy that responds after your underlying coverage has been exhausted, for a very reasonable premium. And the 2nd million can be about half of the premium for the first should you desire a higher limit of coverage.

Check with your current carrier. Your underlying limit of coverage will need to meet the minimum requirement established by your carrier.
Q: How does downsizing affect the need for homeowner's insurance?
Mr. Sager: The term "homeowner insurance" can apply to the residence you own, the condo you own or the apartment or house you are renting. Each policy is a different coverage form with specifics related to the structure and your ownership or occupancy as a tenant. Several of the coverages apply to each of the possible scenarios.

Make sure you understand the nuances of the coverage relating to your specific situation should you downsize.
About the Expert
Bill Sager  was in the independent agency system for 34 years owning multiple agencies. The final 6 years prior to retirement he was the Executive Vice-President of the Alabama Independent Insurance Agents. He worked with agency members, represented Alabama at national events and also was a registered lobbyist for the purpose of supporting consumer friendly legislation and supporting small businesses. He  maintains an  insurance license and Certified Insurance Counselor. He is currently retired and living in Birmingham but still assists agencies and consumers from time to time. He can be reached at insuranceguy4you@charter.net.
About the Author
Gary Foreman is a former financial planner and purchasing manager who founded The Dollar Stretcher.com website and newsletters in 1996. He's the author of How to Conquer Debt No Matter How Much You Have and he's been featured in MSN Money, Yahoo Finance, Fox Business, The Nightly Business Report, US News Money, Credit.com and CreditCards.com.